P+HS Architects is an award winning practice, highly experienced in healthcare design. We work collaboratively across all healthcare sectors, focussing on the delivery of facilities that improve healthcare in terms of quality, experience, efficiency, sustainability and value.
We are a major national Architectural Practice with over 30 years' experience of healthcare projects covering acute, mental health, community and primary care environments. P+HS provide specialist strategic advice and undertake large and small-scale new build projects as well as renewing facilities through extension and refurbishment in live healthcare environments.
Sustainability is central to both the way in which we operate and the designs we deliver. We were the first, and still the only Practice to have achieved BREEAM Outstanding for a UK healthcare building with Houghton Primary Care Centre and we continue to provide our clients with flexible solutions capable of responding to changes in use or need for the future.
Successful projects are about people; those who commission, conceive, use, design, and construct them. The start of our design process begins with intelligent listening and a positive environment for creative thinking. This coupled with our knowledge and experience allows us to work collaboratively with clients and colleagues to deliver buildings that delight, that function well and provide high long term value. Our open, team approach aims to give all stakeholders a voice in the design process, producing buildings that function efficiently on all levels, offer highly therapeutic facilities and represent the best value for our clients. Above all we are endlessly passionate about what we do.
Recent projects include:
Kingfisher Court: Winner of Project of the Year at Design in Mental Health 2015, this 86 bed adult mental healthcare design is based around the Hertfordshire Partnership University Hospital NHS FT's recovery model of care and includes innovative ward layouts, an exceptional choice of outdoor spaces and plentiful artworks.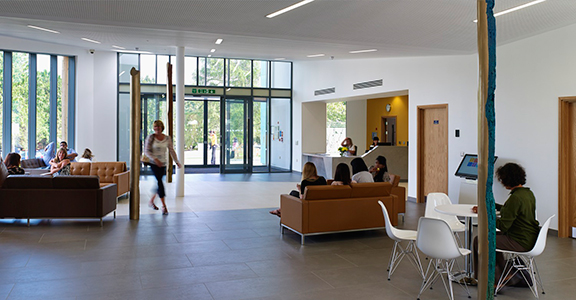 Image: Kingfisher Court
Nuffield Cambridge: a new acute hospital for Nuffield replacing outdated facilities on an established site with a new contemporary building designed to provide outstanding care for the 21st century. The scheme includes theatres, diagnostics, inpatient and outpatient accommodation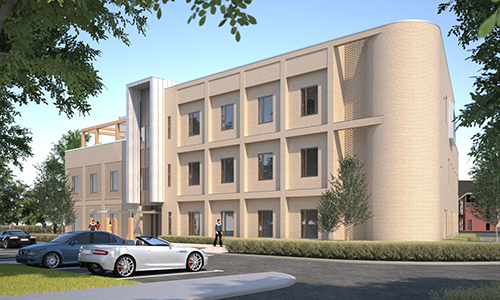 Image: Nuffield Cambridge
The Wolfson Cystic Fibrosis Centre at Nottingham City Hospital. Inpatient accommodation tailored to the specific needs of CF patients and their families. Offering the highest standards of care with spacious bright bedrooms, onsite chefs providing bespoke catering, and indoor and outdoor gym equipment. The scheme has received overwhelmingly positive feedback.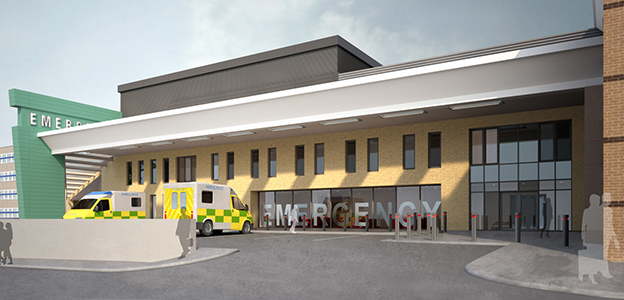 Image: The Wolfson Cystic Fibrosis Centre
St Benedict's Hospice: Hospice and specialist centre for palliative care services where a calm, peaceful 14 bed inpatient unit combines with an extensive range of day services for those affected by life limiting illness. Highly commended in the Patient Experience class for Best External Environment Building Better Healthcare 2013.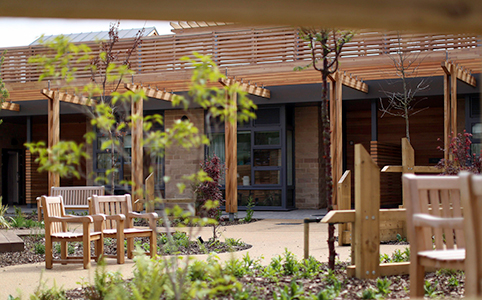 Image: St Benedict's Hospice
The Beckside Centre: A new GP funded surgery in Pocklington provides increased capacity and a one-stop shop for integrated health and social care services within a modern, welcoming building.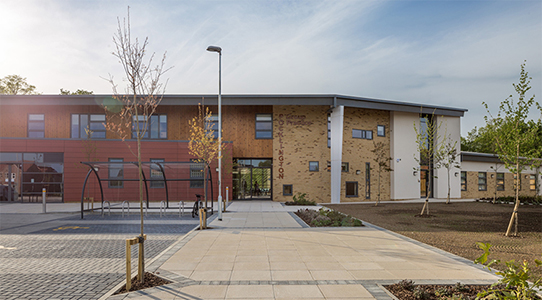 Image: The Beckside Centre
Integrated Care Hub: We are working with multiple stakeholders from the NHS and Local Council to provide a unique focal landmark for the people of South Tyneside to address the needs of a growing ageing population. Housing a range of health and social care services, the focus of the new Hub will be to improve the health and wellbeing of the region's residents including those with dementia.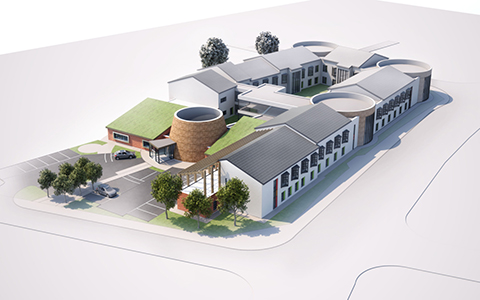 Image: Integrated Care Hub