AECOM appoints director of cost management to focus on healthcare projects
Ian Mitchell to build client relationships in the public sector
Ian Mitchell
AECOM has appointed Ian Mitchell as director of cost management focusing on healthcare projects and building client relationships in the public sector.
Mitchell joins AECOM from Currie & Brown, where he advised clients and major contractors on PFI bid submissions and Heritage Lottery Fund grant applications.
Some of his successful healthcare projects include Pembury PFI, Manchester Joint Hospitals PFI, St Bernard's Hospital, Broadmoor Hospital, King's College Hospital, The London Clinic, Guy's & St Thomas Hospital and North Middlesex Hospital.
He is experienced in all aspects of cost consultancy and has recent experience of project managing the new engineering contract for North Middlesex Hospital NHS Trust's new academic centre.
His other NEC administration experience was for the Greater London Authority, where he managed the sensitive refurbishment of a Grade II listed building transformed into an education hub and enterprise and community centre with incubator units for start-up businesses for a local youth trust. He has also acted as contract administrator on a complex Imaging and theatre block for King's College Hospital.
Jonathan Puddle, head of healthcare for UK & Ireland, said: "Ian's appointment reflects our ongoing investment in healthcare. His cost management expertise and his healthcare experience will be of great value as we continue to deliver major healthcare projects across the UK & Ireland.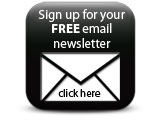 Mitchell added: "Accepting this role is an exciting opportunity for me and I look forward to working with Jonathan and the entire healthcare design team to take the business forward across the region."
Companies