A win for OCS with NHS Property Services
Three-year contract provides cleaning services for 900 locations
OCS has been awarded a new three-year contract by NHS Property Services.
The contract provides cleaning services for around 900 separate locations across England.
The deal, which is the largest secured by the business in the UK, has effectively doubled the size of OCS's healthcare arm.
"We are delighted to welcome OCS as our new cleaning supplier," said Dennis Markey, NHS Property Services chief operating officer.
"Our company ensures that the environments and facilities available to NHS staff and patients are safe, efficient and sustainable and we are confident that OCS, with its indepth knowledge and experience of the market, can help us deliver."
Working in partnership with NHS Property Services, one of OCS's main aims will be to implement a standardisation of service across all sites to guarantee best practice and performance excellence.
"We are absolutely delighted to secure this contract, which is one of the biggest that OCS has entered into," said Bob Taylor, chief executive for OCS UK.
"Along with other major wins in the sector, we have seen a doubling of our healthcare business over the last two years.
"This is particularly pleasing given our strategic re-organisation, which set out focus on five key sectors, of which healthcare is a cornerstone."
NHS Property Services works in partnership with NHS organisations to manage, maintain and improve properties and facilities.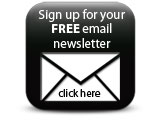 The company has two main roles: strategic estates management; and the provision of dedicated support services.
Companies