Able Canopies launches innovative range of solar canopies
Partnership with SolarWorld leads to launch of all-weather solar canopies that enable trusts to earn money by generating electricity
Able Canopies has recently teamed up with Europe's leading solar panel manufacturer, SolarWorld, to create a range of solar canopies that not only provide all-weather shelter, but also earn money from generating electricity from the sun's rays.
And it's not only the financial benefit; installing a solar canopy sends a positive message that a company or organisation is looking to minimise its impact on the environment through reducing their carbon footprint and supporting renewable energy.
Unlike solar panels fitted to existing roofs, a free-standing solar canopy can be positioned to maximise the catchment of the sun's rays, which is perfect if an existing building is not ideally orientated or if shading is a problem.
Mark Wood, director of Able Canopies, said: "We are always looking at how we can add value, innovate and bring new products to our customers.
"Teaming up with SolarWorld means we can offer the highest-quality solar canopies. The panels are supplied with a 30-year linear performance guarantee an,d despite changes to the government Feed-in Tariff scheme, still offer a good payback on initial investment.
"We offer a full design and build service and anticipate the range will appeal to schools and colleges, the health sector, shopping centres, leisure and hospitality venues - really any company or organisation that is looking to become more sustainable and save on energy bills."
Chris Penders, dusiness development manager of SolarWorld UK, added: "Able Canopies have chosen to use our state-of-the-art Sunmodule Protect with innovative glass technologies on the front and the rear.
"Embedding the cells in glass ensures optimal protection against mechanical loads and environmental factors. The module's light permeability expands its range of application and opens up new ways to integrate it aesthetically into canopies.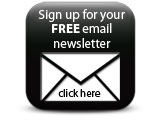 "Working with our technical team, Able can integrate this product perfectly into any design and have created a unique portfolio of canopy structures."
Companies