Active Minds launches game-changing app for care homes
Dementia Wellbeing Company's latest offering enables care home activity co-ordinators to generate suitable and enjoyable activities quickly and easily
The new app from Active Minds enables care home activity co-ordinators to collate and record responses to specific activities and better plan sessions based on individual and group preferences
Dementia wellbeing company, Active Minds, has launched a new app designed to make care home activities and reporting easier and more effective.
Its extensive collection of dementia-friendly activities has paved the way for innovation in the care sector, and the new app helps activity co-ordinators generate suitable and enjoyable activities quickly and easily.
And the reporting feature allows the user to create daily reports based on the responses of residents and effectiveness of the activities at the touch of a button.
Activity co-ordination and the creation of care plans within dementia care homes is essential, but can be highly time consuming.
But, since 2017, Active Minds has been working towards improving the ways activities are delivered within care homes.
Its new app, Support for Care, assists in the idea generation of suitable activities for residents based on their abilities, needs and preferences, and features an innovative and time-saving reporting function.
Developed over 18 months, and tested within care homes; the app determines creative activities for each resident based on a series of questions, and can help nurses and activity co-ordinators to vary the activities conducted.
As it can be common for activities to be recycled within care homes, Active Minds wants to help break this cycle by aiding in new enjoyable activity idea generation.
"We have spent eight years watching all aspects of fun in care homes and seen some incredible examples and really innovative ways of doing things," said Ben Atkinson-Willes, founder of Active Minds.
The Support for Care app has been tested in care homes
"We thought if we could bring all these things together and cut out all that wasted time, we could give people something really valuable. Ultimately this is about more time for the moments that matter."
Support for Care keeps the activity programme fresh and reduces planning time by suggesting activities from a huge library of relevant ideas
Smart search can deliver the right activity to each resident based on the Pool Activity Level (PAL), a quick questionnaire which helps to assess their needs.
Teams can then report on an activity, such as how many residents took part, how they responded, and key benefits, with just a few clicks, taking a fraction of the time it would with paperwork.
The service also contains bite-size tips and content from industry professionals such as National Activity Providers Association (NAPA).
For care home managers, the Support for Care app offers a revolutionary new perspective on activities and allows them to make informed and pro-active decisions based around residents' responses.
It produces transparent and effective reports based on the activities, and allows easy input of all necessary information surrounding the residents' capabilities, responses to the activity, whether it was a group session, their mood, and the time spent on the activity; all vital information for providing an effective activity programme.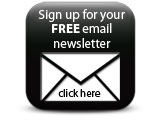 Tests of the prototype found that activity co-ordinators using the app spent less than a third of the time they had spent previously on reporting, and the reports were all collated automatically in one system that allowed the care home manager to review and analyse what was going on in their care home.
Companies