An Irish first for 'order comms' software
Waterford Regional Hospital installs dartOCM solution to speed up pathology testing
One of Ireland's largest hospitals is benefitting from faster turnaround times for pathology test results following the implementation of order communications software.
Waterford Regional Hospital, a 537-bed facility in south east Ireland, is using specialist software from the Plumtree Group to improve the efficiency of patient diagnosis and to obtain results more quickly in its emergency department.
It is the first time the dartOCM 'order comms' system has been deployed by an Irish hospital, although it is already used by healthcare organisations in England and Scotland.
Accessed through a web browser, the solution can be used to order pathology, radiology or other requests directly from hospital departments and wards. It enables users to easily input validated patient information, clinical information and clinical tests based on the coding tables of the individual hospital.
Ben Dorks, group director of the Plumtree Group, said: "This software brings many advantages over traditional paper-based systems where paperwork can sometimes get lost or mislaid. It results in a far more efficient process, saving staff time and helping to improve patient safety."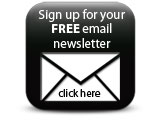 Thomas Walsh, Waterford's information management and technology manager for pathology, added: "dartOCM has had a dramatic effect on both the requesting ward and the laboratory, facilitating a rapid and fully auditable system for the requesting of tests, order entry to the Laboratory Information Management System, and review of results. The system was configured to our exact requirements and installation was seamless."
Companies