Antimicrobial Copper brand and logo give assurance of ability to kill bacteria
Building and Design | Infection Control | Patient Experience
Antimicrobial Copper is a new global brand that shows products are capable of killing bacteria
Antimicrobial Copper and Cu+ are the unifying brand name and logo of a global brand
Antimicrobial Copper is a new global brand that will enable manufacturers to show that their products are capable of killing bacteria and reducing the risk of healthcare-associated infections. Launched at the 4th National Joint Conference and Exhibition on Healthcare Associated Infection (HCAI) – jointly organised by the Royal College of Nursing and the Department of Health – the brand will offer assurance that the item bearing its name and logo is made from copper, which is said to be the world's most effective antimicrobial touch surface material.
Copper's ability to kill microbes continuously – from bacteria such as MRSA, C. difficile and E. coli to viruses such as Influenza A (H1N1) – has been demonstrated in clinical trials at Selly Oak Hospital in Birmingham, UK, at three hospitals in the US with funding from the Department of Defense, and in similar trials in Germany, Japan and Chile. All have shown a significant reduction in microbial contamination on antimicrobial copper touch surfaces (including door handles and push plates, taps, toilet seats, light switches and grab rails) compared with the load on non-copper surfaces. Antimicrobial Copper is also the only solid material registered by the Environmental Protection Agency in the US to be marketed with public health claims.
The UK trial leader, Professor Tom Elliott, said: "It's what I would call an intelligent metal. The copper is quietly working away in the background, killing organisms all the time." He stresses that it can be a potent additional method of fighting the spread of infection when teamed with existing hygiene protocols.
Antimicrobial Copper and Cu+ are the unifying brand name and logo. At the end of their service life, Antimicrobial Copper items are 100% recyclable.
One of the first companies to adopt the brand in the UK, AS Hardware, based in Nottingham, has been an enthusiastic proponent of antimicrobial copper's potential since the results of the Selly Oak trial were published. James Pritchard, responsible for UK sales, says: "We can offer Antimicrobial Copper branded, DDA compliant pull handles and lever handles with escutcheons, kick plates and signage to match. The new brand provides our customers with the reassurance of proven antimicrobial efficacy."
While the UK leads the way, manufacturers around the world are in discussions about adopting the brand. In the UK, the Copper Development Association, on behalf of the International Copper Association, will manage the Antimicrobial Copper brand. These organisations will confirm the credentials of any product using the mark and ensure it is made from a recognised antimicrobial copper alloy.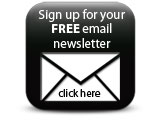 Contact www.antimicrobialcopper.com www.copperinfo.co.uk/antimicrobial www.ashardware.co.uk
Companies