Appointment of Lord Hunt as president of GS1 UK strengthens focus on healthcare
Position reflects commitment to increase movement of patient records, healthcare products and medicine
House of Lords shadow spokesman on health, Lord Hunt, has been appointed president of GS1 UK, the not-for-profit global supply chain standards organisation.
A leading healthcare industry figure, with more than 30 years' sector experience, Lord Hunt's appointment reflects the commitment of GS1 UK to increase the efficient movement of patient records, healthcare products and medicine for the benefit of patients and the healthcare sector. It also supports the imminent launch of the new e-Procurement strategy.
James Spittle, chairman of GS1 UK, said: "We're delighted to welcome Lord Hunt. His breadth of knowledge across the health system and beyond will help us to accelerate the adoption of GS1 standards to improve procurement practices and make care delivery safer and more efficient."
As president, Lord Hunt will champion GS1 UK and the role of GS1 standards among senior influencers in healthcare and other industry sectors, creating opportunities for collaboration. He will also provide guidance and thought leadership to the GS1 UK team.
Commenting on his appointment, he said: "Having worked across the healthcare sector for many years I am eager to share my experience and help GS1 UK engage at a new level with NHS organisations.
"I have witnessed first-hand the vital role GS1 standards play in driving efficiency and improving patient safety through identification, and through the movement of records, healthcare products and medicines for the overall benefit of patients and the healthcare sector.
"I am pleased to accept the role of president of the supervisory board and look forward to working with the other members as part of the team that helps GS1 UK to take the next steps in delivering benefits to the wider membership."
Five other new supervisory board members have also been appointed. Among them is Kathleen Farndon, who with almost 20 years in the healthcare industry, further strengthens GS1 UK's expertise in this sector.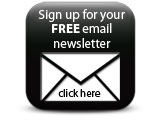 Farndon is currently head of health information standards and information governance at NHS England and before that worked in New Zealand at the leading edge of electronic healthcare developments for 11 years.
Companies