Ascribe launches solution for NHS commissioners
Company migrates to Microsoft SQL 2012 Platform to increase support for GPs
Ascribe has migrated its Commissioner Accelerator product on the soon-to-be launched Microsoft SQL 2012 Platform in a bid to provide enhanced support for GP commissioners.
The solution has been implemented by a number of primary care trusts (PCTs)across the country and is being used to share secondary use service (SUC)-based activity, prescribing, costing, revenue and contract data between commissioners and providers in the primary, secondary, community and PCT sector. The migration was undertaken in collaboration with Anglia Support Partnership (ASP) and Microsoft.
Paul Henderson, Ascribe's head of business intelligence, said: "Commissioning is changing. More people in healthcare will soon be buying more varied services from a wider range of service providers and measuring the success of the process in different ways. As a provider of business intelligence solutions we need to explore how we can best support the new information flows created by these changes in healthcare provision.
"So Ascribe is looking at off-premise solutions to lower infrastructure costs, how we can crunch data processing costs to lower the cost of informatics services and bring data to decision makers more quickly, and we are looking at more intuitive tools for data analysis. Frankly, this exercise with Microsoft and ASP has taught us that SQL 2012 ticks all these boxes".
Jeremy Lane, data warehouse manager for Anglia Support Partnership, added: "We provide a shared informatics service to a diverse group of people who generate, analyse and use business and clinical intelligence. We need a platform that is reliable, flexible and can respond to all the challenges that this creates, so we were very interested to work with Ascribe and Microsoft on assessing how well SQL 2012 would meet our requirements and we were impressed with what we found. The new PowerView functionality is particularly compelling and will enable our users to access their data in a faster and more user-friendly way."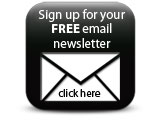 Ascribe has twice been selected as a finalist by Microsoft in its Healthcare Partner of the Year Award and this is one of the first SQL 2012 projects undertaken in healthcare in the UK and Europe.