Autistic children helped by video monkey
Interactive motion tracking game has a positive effect on children
Timocco helps children with cognitive and motor skills and provides an opportunity for interaction
Children with special needs are benefiting from a new interactive motion tracking game which is helping to develop key skills among autism sufferers.
The video game, in which children control the movements of Timocco the monkey, has been proven to aid the development of children with autism and can have a positive affect across the entire autism spectrum.
Developed by OM Interactive, the technology is already being used by a number of schools and support services, including Queensmill School in Fulham, London, which is a special school for children with autism.
Caroline Bulmer, an occupational therapist at the school, said: "The children thoroughly enjoy playing Timocco. They like the predictability and it engages and motivates them in a way other activities don't. I also find it to be an excellent way of getting them exercising without realising they're doing it."
Timocco was created in conjunction with child development specialists to assist with the cognitive and motor skills of children, regardless of age or ability. There are various versions available including the Home Edition, which gives parents an opportunity to enhance interaction at home in a safe, friendly and fun way. The Plus and Pro editions have been designed to be used by healthcare professionals and special educational needs teachers in a professional environment. The non-competitive games are played using body movements which are tracked by Timocco's software and hand-held body tracking controllers.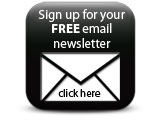 A spokesman for OM Interactive said: "Timocco's gaming environment encourages strong and meaningful feedback in real time by focusing player's attention while increasing awareness of their own movements and restraining their impulses. After using Timocco for 10 minutes in a therapeutic setting, children have been shown to concentrate more easily and remain more focused."
Companies