BBI Solutions OEM Ltd acquires remaining share of joint venture with Novarum DX
Deal will enable Novarum and BBI to support a wider range of companies in bringing the benefits of connectivity, accuracy and convenience to market
BBI Solutions OEM (BBI), a leading manufacturer of raw materials and finished test platforms for the in vitro diagnostics market, has acquired the remaining share of its previous joint venture with Novarum DX, a developer of smart phone applications for reading diagnostic tests. Financial terms of the transaction were not disclosed.
Founded in 2012 and headquartered in Edinburgh UK, Novarum DX provides unique software tools that lets users read and share the results of diagnostic tests using only a smartphone. Novarum's patent protected proprietary IP helps users reduce errors and provides more data to inform professional decisions.
'Pioneering diagnostic companies are already looking at how they can embrace mobile technology, and this investment will enable Novarum and BBI to support a wider range of companies in bringing the benefits of connectivity, accuracy and convenience to market,' said Neil Polwart, Managing Director of Novarum DX.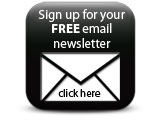 BBI Solutions Managing Director Liam Taylor added, 'BBI recognises that mobile technology will be a significant influence on the diagnostic sector over the next five years and this acquisition will assist BBI to deliver its ambitious growth plans while assisting our customer base to embrace disruptive technology.'
Companies