BDP wins Hampshire cancer centre contract
Architectural practice to design supportive new environment for cancer treatment
BDP has won the design competition for a new cancer treatment centre for Hampshire Hospitals NHS Foundation Trust.
Nick Fairham, architect director at BDP, said of the win: "BDP is delighted to have been selected to work with Hampshire Hospitals NHS Foundation Trust to develop its vision for the new cancer treatment centre. Our design focuses on the needs of the patients, families and staff to provide a truly supportive and flexible environment while offering state-of-the-art clinical services. The forward-thinking approach the trust has taken to the procurement of the design and site selection has maximised the opportunity to provide an uplifting and inspiring environment."
The trust's clinical director for cancer services, Dr Lara Alloway, added: "We want to provide a centre that improves the experience of living with cancer for our patients, their families and friends, and which reflects the excellent care we provide. It's really exciting to be one step closer to our goal.
"BDP showed its experience and knowledge by not only considering the look of the outside of the building, but carefully considering how the inside of the building will feel, making it a welcoming, reassuring and comforting space for patients and their families.
"The team at BDP is already encouraging us to think differently and we are pleased to have appointed them to work with us on realising our vision for a new cancer treatment centre."
The brief requires a building of outstanding architectural merit that positively reinforces the treatment process and integrates successfully into a hospital campus with regard for future needs.
The aim is for the new centre to open in 2016.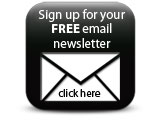 Hampshire Hospitals NHS Foundation Trust is funding the building and the provision of essential cancer treatment services, while the Ark Cancer Centre Charity has committed to raising an additional £5m to add the 'wow factor' to the building and surroundings and to provide supportive care not currently funded by the NHS.