Beleaguered Health Secretary, Jeremy Hunt, resigns from post
Much-criticised health chief takes over from Boris Johnson as Foreign Secretary
Jeremy Hunt has resigned as Health Secretary
Health Secretary, Jeremy Hunt, has resigned from his post, taking over the role of Foreign Secretary after Boris Johnson quit the Cabinet yesterday in protest over Theresa May's Brexit policy.
The much-criticised former health leader turned down offers of promotion when May reshuffled her top team earlier this year.
But, just weeks after securing an extra £20billion worth of funding for the NHS, he has stepped down from the role he has held for the past six years.
He said: "My principal job at a time of massive importance for our country is to stand four-square behind the Prime Minister so that we can get through an agreement with the European Union based on what was agreed by the Cabinet last week at Chequers.
"This is a time when the world is looking at us as a country, wondering what type of country we are going to be in a post-Brexit world.
"What I want to say to them is Britain is going to be a dependable ally, a country that stands up for the values that matter to the people of this country, and will be a strong confident voice in the world."
His decision to step down was widely welcomed as during his time as Health Secretary he was heavily criticised, including facing controversy over the junior doctors' strike and accusations of critical underfunding of services. He also recently presided over one of the worst winters on record for the NHS.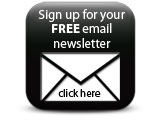 Ex-culture secretary, Matt Hancock, will take on his role at the Department of Health, while Jeremy Wright, the former Attorney General, takes up the culture, media and sport brief from Hancock.
Former Culture Secretary, Matt Hancock, will take over the role
Companies