Bio-Rite Protect offers stamp of approval
Scheme indicates where care and nursing homes have implemented effective infection control procedures for the well-being of patients
Infection control company and franchisor Bio-Rite has launched Bio-Rite Protect, a stamp of approval indicating where care and nursing homes have implemented effective infection control procedures for the well-being of patients.
'Bio-Rite has more than 40 years' experience in decontamination and infection control,' says Alan Wright, managing director, Bio-Rite. 'Our staff and franchisees see a wide variation in standards when it comes to infection control procedures and we are keen to introduce more transparency within the industry.
'Any care or nursing home that is Bio-Rite protected will participate in two detailed infection control audits each year administered by Bio-Rite's experienced personnel,' explains Wright. 'The outcome of these audits include detailed advice and certification, enabling staff to demonstrate a clear paper trail for Care Quality Commission inspections.
'However, most importantly, we hope it will make a valuable contribution in improving infection control standards within care and nursing homes across the UK.'
Bio-Rite protected care homes will be listed on thegoodcarehomeguide.com, a web directory designed for consumers to assess and review the quality of care offered at institutions.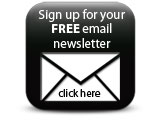 Bio-Rite is able to offer a leading-edge range of decontamination solutions to ensure an infection-free healthcare environment, providing services to the NHS, local authority and care and nursing homes nationwide. Bio-Rite is a member of the National Care Association and staff and franchisees are also members of the Infection Prevention Society (IPS).