Bio-Rite launches The Good Care Home Guide
Online directory of UK care homes is designed to enable people to assess and review the quality of care offered in a more transparent way
Leading UK infection control company and franchisor Bio-Rite has launched The Good Care Home Guide, a new online directory of UK care homes, designed to enable people to assess and review the quality of care offered in a more transparent way.
'Deciding on the most appropriate care for a loved one requires careful and detailed consideration,' says Alan Wright, managing director of Bio-Rite. 'We wanted to help make that decision process a little easier by providing a single location to source information about our UK care homes.
'One aspect which people may not immediately be aware of when researching care homes is the level of infection control and prevention procedures in place. When it comes to the elderly, a "wipe over" of used care equipment will not properly control the threat of common pathogens such as MRSA, C.Difficile or Norovirus,' Wright continues. 'Therefore, we will also be giving a stamp of approval to care homes called Bio-Rite Protect, which will clearly indicate to the public where effective infection controls, which comply with guidelines, have been implemented.'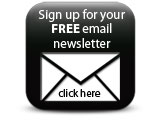 Bio-Rite offers a leading-edge range of decontamination solutions to ensure an infection-free healthcare environment for the benefit of patients, providing services to the NHS, local authority and care and nursing homes nationwide. The company is a member of the National Care Association and staff and franchisees are also members of the Infection Prevention Society (IPS).