Bonesupport to significantly expand its EU sales organisation
Bonesupport an emerging leader in Orthobiologics for the management of bone voids, has announced plans to expand its sales organisation in Europe by employing a further 13 sales representatives in its key markets in 2018.
The objective is to significantly increase the market penetration of its antibiotic-eluting products cerament G and cerament V.
"Cerament G and V have strong sales momentum in Europe due to their increased use in a wide range of orthopedic indications. The adoption level is particularly high in osteomyelitis, a challenging indication that generally requires repeated surgical interventions. We see significant commercial potential for cerament G and V in multiple important treatment areas, including the much larger trauma indication," said Emil Billbäck, CEO of Bonesupport
"Today's decision to almost double the number of sales specialists in Europe, reflects the sizeable opportunity we see for our cerament products across the region in indications where we have so far had a relatively low level of penetration," said Billbäck.
Bonesupport has more than 130 publications demonstrating the advantages of the cerament platform in relation to the treatment of bone voids. In March 2018, three studies were presented at the British Limb Reconstruction Society (BLRS) meeting.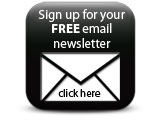 The larger of these studies, compared the treatment of cerament G with Wright Medical's osteoset T. The study showed clear benefits in terms of significantly better bone healing and reduced risk of recurring infections with the use of cerament G, which in turn reduces patient in hospital stay.
Companies