Boris Johnson announces funding for 20 hospital redevelopment projects
Building and Design | Facilities
New Prime Minister hints at large-scale estates improvement works in first speech at Downing Street
Boris Johnson has commited cash to improve the NHS estate in his first speech as the new Prime Minister
The upgrade of NHS hospitals across England was one of Boris Johnson's pledges in his first speech as new Prime Minister.
'Ensuring the money for the NHS really does get the frontline' was central to his declaration at Downing Street this week, in which he stated: "We start this week with 20 new hospital upgrades."
However, details of where the money will be spent are not yet clear, with Johnson adding that the Government would ensure the NHS revenue funding boost announced last year would be spent on improvements, including reducing GP waiting times.
And he added: "We will fix the crisis for social care once and for all with a plan we have prepared."
His comments come amid a growing clamour from the service for increased capital spending, as backlog maintenance demands increase and an ageing population and higher incidence of long-term illness leave a high proportion of the current estate unfit for purpose.
Johnson is well known for the indication during the 2016 Brexit referendum that it would result in an extra £350m a week for the NHS.
And in recent months, during his campaign trail, he has supported the case for extra resources for the health service.
ITV political editor, Robert Peston, is reported as saying recently: "A senior Vote Leave source tells me to expect 'big NHS rebuilding programme very fast… Our team was deadly serious about the NHS and with Brexit it will be their top priority to get cash to the frontline, starting immediately."
But, to ensure the estate is fit for purpose, a huge amount of capital is needed.
In 2017, a government-commissioned report, which was accepted by the Government, called for an additional £10billion of funding over five years.
There has since been uncertainty as to where this money will come from following the Government's decision to scrap the private finance initiative (PFI) approach to centrally-procured development projects.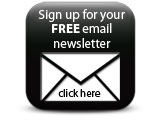 More information is due to be released in the coming weeks once Johnson's new Cabinet settles in.