Breakthrough in blood pressure testing technology
Tarilian Laser Technologies (TLT) has unveiled two systems that could revolutionise patient monitoring in both clinical and home settings
The Sapphire sensor technology can be incorporated into clothing or jewellery
A major breakthrough has been made in blood pressure monitoring, with news of the launch of a new sensor that could revolutionise the way readings are taken in both clinical settings and in patients' homes.
Tarilian Laser Technologies (TLT) has unveiled two systems; the first a cuff-based device that does not need calibration to ensure the accuracy of readings. Due to hit the market over the coming months, the company has already secured a number of orders and expects to sell a million units in the first year.
On the back of this the firm is also launching the next-generation Sapphire sensor system, offering a completely new method of taking readings that could effectively see an end to the less accurate and traditionally bulky cuff-based devices.
Heralded as the most-important innovation in the sector for decades, the sensor does not just measure continuous beat-to-beat blood pressure, but can also give a complete vascular assessment, providing clinicians with an improved toolset for monitoring, diagnosing and treating patients suffering from a wide range of diseases. These capabilities include taking a blood pressure measurement of the eye without putting pressure on the eye itself, taking foetal heart readings, and checking the health and blood pressure in the arteries in the leg and neck.
What makes the sensor even more groundbreaking is its ability to take measurements from virtually any part of the body without exerting pressure and with no energy entering the body. This means it could be incorporated into items of clothing and even mobile phones, laptop computers or jewellery, enabling its use in almost any environment and by patients monitoring their own health at home.
Tarilian Sapphire is set to revoluntionise patient monitoring
Speaking to BBH, Dr Sandeep Shah, chief executive of TLT, said: "We have struggled for many, many centuries to accurately measure blood pressure. The first successful technique was mercury sphygmomanometry, but this was environmentally toxic. The alternative is the oscillometric method, which is the current system based on vibrations of a cuff, but this is not very accurate and requires inflation and deflation of the cuff, which does not give the answer very quickly."
This system, he added, is also prone to false readings, particularly where patients are anxious when attending a GP surgery, providing a high reading, which may not actually point to a medical problem.
Dr Shah said: "Sometimes patients are scared, so the reading in a surgery is higher than it would be when they are relaxed. At home in their own environment, they get a very different measurement. There are a lot of papers that say home monitoring is the best way to check patients' health and the advantages of this sensor is that it is so small it can be hidden easily in clothing or, for example, a watch or bracelet."
The new technology would mean patients could take continuous readings while they go about their everyday lives.
Dr Shah said: "The advantage is that rather than waiting for systolic and diastolic readings, which normally takes several minutes, we can achieve a reading in nanoseconds and on a continuous basis. Before a patient even enters a hospital the doctor could have an entire cardiac profile on his screen.
"Providing more than just blood pressure, it is almost akin to having an ECG, a heart scan and a blood pressure reading."
The device also does away with tubes and lines, meaning it can be used during transportation and in critical care environments.
"Current systems are bulky and have poor patient compliance," Dr Shah explained. "For the first time, we are offering a beat-by-beat sensor without the need for any intra-arterial line. This means it has a secondary effect of enabling a patient to remain mobile, which is very important for recovery and wellbeing and vital for maintaining optimal circulation."
The company will shortly publish the results of an independent study into the technology and has already passed regulatory tests.
Dr Shah said: "There is no other single system that can deliver what Sapphire can in terms of performance or ease of use."
Dr Art Tucker, principal clinical scientist and vascular researcher at St Bartholomew's Hospital in London, has welcomed the breakthrough. He said: "The sensor is highly novel, promising new technology that will have a large and positive impact in this field. It is an exciting and powerful new development in vascular science and has created a new state-of-the-art solution for blood pressure measurement. It will no doubt be of great value both in hospitals and primary care settings, as well as at home for the consumer and offers a new paradigm in vascular biometrics."
Dr David Jefferys, former chief executive and director of the UK Medical Devices Agency and current president of The Organisation for Professionals in Regulatory Affairs (TOPRA), added: "Blood pressure is a critical biometric measurement in medicine and has ubiquitous utility in all areas of medicine and also in research, including pharmaceutical trials.
"There has been significant controversy and debate about the current technologies and a lot of this debate has centred on the inaccuracies and the poor reliability of these systems, which has led to a series of regulatory concerns and investigations. These concerns do not just relate to causative morbidity, but also mortality. Indeed, of particular note are the concerns of poor performance of these systems in sub-populations, such as the elderly, children and also in pregnancy.
"A series of recent papers has highlighted technical performance issues with these older systems and also the limitations of their accuracy and reliability. Hence, there is a clear need for a better and more accurate, more robust, versatile technology to be made available within this critical field of medicine - not just from the view of experts, but also from a general patient and consumer perspective.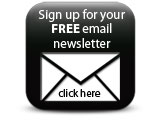 "The TLT Sapphire sensor development has created a pioneering platform from which further technological advances in haemodynamic profiling may be realised and thus improve the management of an array of medical conditions."
Companies