Bringing care closer to home
Guisborough Hospital in Yorkshire to get a facelift
Guisborough Hospital is to be redeveloped
Guisborough Hospital in North Yorkshire is to be redeveloped as part of a wider plan to provide care closer to patients' homes and to improve choice and involvement in treatment.
Procured through the NHS Procure21+ framework, the new development will be designed by Medical Architecture and built by contractor, Kier.
Lianne Knotts from Medical Architecture said: "We are excited to be involved in this project, which will result in the delivery of services from a building that is fit for purpose.
"The benefits that these changes and developments will bring to the people of Guisborough will be invaluable to their health and wellbeing."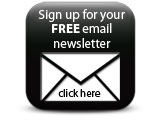 Working directly with NHS South Tees Clinical Commissioning Group, the services that will be delivered from the new facility are currently being finalised.
Companies