Bristol Maid releases new range of compact resuscitation trolleys
It is important that equipment to be used in a resuscitation situation is immediately accessible, with procedures in place to ensure checking, restocking and management. Through an extensive range of trolleys and carts Bristol Maid can provide tamper evident storage solutions to assist cardiopulmonary resuscitation.
Following several requests for smaller units, Bristol Maid has designed and configured a new lightweight range of compact resuscitation trolleys. Based upon the popular Caretray Trolley, the unique design allows for quick and complete disassembly, ideal when conducting thorough or deep cleaning programmes, (including steam cleaning). Trolleys are fitted with a back panel and tamper evident door (compatible with security seals) providing security for the contents of the trays. The range has been designed with the demands of the healthcare environment in mind.
Additional features include…
Fully welded frame available in either 304 grade stainless steel or mild steel that is blast finished and powder coated in a durable epoxy polyester paint
One piece moulded top with raised edges that provide defined grab points and act as push handles. An integral rim at the front contains spillages
One piece moulded side panels with positive stops on the runners prevents trays from being accidentally withdrawn. A symmetrical design allows trays to be inserted from either side of the trolley
Carerails fitted to each side of the trolley support a wide range of accessories
Back panel & tamper evident door providing security for the contents of the trays (security seal compatible)
Pre-configured with the following accessories
Cylinder holder
Glove / mask box holder
Translucent, impact-resistant trays and dividers with an integral handle and plastic clip on label cover, (suitable for use with perforated coloured label strips)
Polyurethane ring buffers to offer protection to both the trolley and fabric of the building, smooth surfaces assist cleaning
100mm polymer castors (2 off braking) offers reduced rolling resistance making the trolley easier to manoeuvre, lowers noise levels, whilst smooth surfaces assist cleaning
Steve Poller, National Sales Manager at Bristol Maid commented: "The light-weight compact design allows the trolley to be easily manoeuvred and occupy less space within the ward.
"Trolleys can be configured to your requirements with a wide range of accessories, including all new tilt-bins available in three sizes, providing additional high level storage.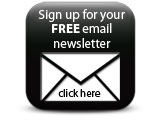 "The range is finished in either polished stainless steel or traditional bright red, a colour that has traditionally been associated with resuscitation."
Companies