Building Better Healthcare Awards 2014 open for entries
Building and Design | Facilities | Patient Experience | Technology
Find out how you could be a winner with 25 awards up for grabs
BBH Awards
The 2014 Building Better Healthcare Awards will open for entries on 3 March 2014.
This year's competition will be bigger and better than ever, with a record 25 awards up for grabs in six categories.
The winners will be announced at a plush awards ceremony on 5 November at The Brewery in central London.
In the Building Design Class, there will be awards for:
Award for Best Acute Hospital Development
Award for Best Primary Care Development
Award for Best Mental Health Development
Award for Best End-of-life Development
Award for Best Supported Living Development
Grand Prix Design Award
Award for Best Design Concept
Award for Best International Design
In the Estates and Facilities Class, the awards are:
Award for Innovative Carbon Reduction Initiative
Award for Best Patient-Facing Estates and Facilities Service
Award for Best Evidence-Based Compliance with Estates and Facilities-related CQC Standards
Award for the Most-Innovative Cost-Saving Ideas in Estates and Facilities Services
The third category is the Patient Experience Class where awards will be given for:
Best External Environment
Best Internal Environment
Award for Best Collaborative Arts Project
The next awards come under the Building and Technical Product Class. The awards reflect the main priorities of modern healthcare services. They are:
Best Product for Improving Working Practices
Best Product for Financial Efficiencies
Best Product for Enhancing Infection Prevention
Best Product for Improving Sustainability and/or Reducing Energy
Best Product for Improving Privacy and Dignity
Next are the awards in the People Class . They are:
The Working Together Award
Client of the Year Award
And finally, this year's Special Awards are:
Clinician's Choice Award
Patient's Choice Award
Innovations in Procure21+
The Building Better Healthcare Awards aim to recognise the premises, people, products and processes that help to make the UK's healthcare system envied around the world.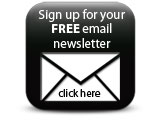 Click here to find out more about this year's competition, to enter, or to see the criteria for each of the categories.