Building Better Healthcare Awards 2015 - Guide to the PRODUCT category
Building and Design | Patient Experience | Technology
Time is running out so find out how you could be among the lucky winners in this year's competition
awards
For 2015, the Building Better Healthcare Awards is going back to basics and focusing on product innovations that enhance the built environment.
This year there are six trophies available in the Product class – Best Building Fabric Product; Best Internal Building Product; Best External Building Product; Best Utilities and Services Product; Best Furniture Product; and Best Communications or IT Product.
Across all categories, products entered must have any necessary regulatory authority and have come onto the market between 1 June 2013 and 1 June 2015.
The first award in this category recognises a building fabric product that is helping to enhance the health and social care estate. Entries can include, but are not restricted to, windows, roofing, external doors, cladding, external walls, louvres etc - ie anything used on the main structure of the building.
Entries should address how the product or system differs from anything currently available and how it meets key health and social care priorities i.e enhancing the patient environment, helping to reduce carbon emissions, improving sustainability, reducing waste, and improving access to air and natural light.
This award will recognise products that focus on the external areas of new or refurbished developments that are not covered by the Best Building Fabric Product Award (i.e are not directly concerned with the main building envelope. Entries can include, but are not restricted to, landscaping products such as shelters, fencing, seating; external ground surfaces; canopies etc.
Products must enhance the therapeutic environment and have been trialled in a working healthcare setting. Preference will be given to products that meet key health and social care priorities, for example enhancing infection control, providing access to natural daylight, and enhancing sustainability.
Next is the award for Best Internal Building Product.
This will recognise an internal/interior building product that is helping to enhance the health and social care estate.
Entries can include, but are not restricted to, internal walls, internal doors and flooring; fire prevention measures; wall graphics/artworks; paint and other coatings
In line with the NHS's bid to become a paper-light organisation, we are looking for an outstanding communications or IT solution that is helping to bring integration across medical, community and social services, or which is enhancing back-office functions, bringing about efficiencies or helping to save money to plough back into frontline services.
Entries in this category can include, but not restricted to, nurse call systems, graphics, wayfinding solutions, telecommunications, and all IT hardware and software products.
Written entries must outline how the systems work, how they enhance and improve traditional services, and should give details of where the products have been trialled in real-life healthcare settings.
Judges will be looking for evidence that the product being entered meets key healthcare priorities, such as reducing reliance on paper, lowering carbon emissions, improving facilities maintenance, improving document turnaround times, joining up disparate services, or helping to enhance the patient experience.
This award will recognise products that focus on the utilities and services side of developments.
Entries can include, but are not restricted to, specific products or systems related to drainage, heating, hot water, ventilation, sewerage etc.
Judges will be looking for entries that represent value for money for the NHS and wider health and social care sector either through initial procurement or by reducing ongoing maintenance costs. Written entries must clearly explain how the products address current needs and provide evidence of where they have been used successfully in a real-life healthcare setting.
It's not just the standard of healthcare buildings that enhances the experience for patients, staff and visitors. Interior design is crucial too. This award recognises the positive impact well-designed furniture can have on medical or social care buildings.
Entries can include, but are not restricted to patient, staff and visitor seating; beds; trolleys; storage solutions; bedside furniture; disability aids; bariatric furniture; and specialist dementia care and mental health furniture such as memory boxes.
Written entries should provide evidence of how the product is different to anything else already available; how it meets the needs of patients, residents, staff etc; how it is made from sustainable materials; and how it will cope with hard-wearing health and social care environments.
Building Better Healthcare editor and awards organiser, Jo Makosinski, said: "The 350-word overview of your product is your only chance to grab the attention of our judges. Therefore, failure to cover all of the points laid out in the criteria could result in last-minute requests for further information or clarification, or your entry not getting through to the next stage. The judges can only make their decision based on the information put in front of them.
"It is also important that the entry is completed by a senior member of the team, preferably the product designer, as they are in the best position to describe the benefits and the thinking behind the innovation. In addition, entries need to be clearly written and succinct, dealing only with the details and impact of the technology and how it will demonstrate improvements on the ground. This should be supported by genuine comments from patients and clinicians. If these guidelines are followed then the judges will have sufficient information on which to make an informed decision."
All entries should be accompanied by clear images showing how the product or system works, and details of clinical trials and patient comments.
Each entry costs just £99 plus VAT and our system will guide you through the process following registration. For further information, you can also contact the editor via email at jom@hpcimedia.com. Click here to visit the awards website and to submit your entry.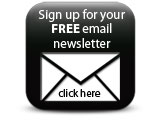 Good luck!