Chelsea Arts Club exhibition at Chelsea and Westminster Hospital
Hospital showcases art club's latest works
Artwork by members of Chelsea Arts Club is helping to enhance the patient environment
CW+, the charity for Chelsea and Westminster Hospital, has partnered with Chelsea Arts Club to run its second exhibition at the hospital of 13 artworks created by members.
The works being exhibited covers a variety of mediums including ink, acrylic, oil, pastel, photography, screen prints and tinted gesso, and all items are for sale.
Art has been an integral part of Chelsea and Westminster Hospital since it was built in 1993, including the renowned Acrobat by Allen Jones, which was installed in the foundations of the hospital while it was being built.
Since then, CW+ has amassed a vast art collection which is displayed throughout the hospital.
The charity combines digital, visual and performing arts with innovative design to transform the hospital experience and environment for patients, their families and the staff who care for them.
It is now working on significantly redeveloping and expanding the adult and neonatal intensive care units at Chelsea and Westminster Hospital to provide a first-class environment in which to treat patients.
CW+ will install bespoke lighting and acoustics and design interventions will be used to reduce anxiety, delirium, pain and stress for patients and their loved ones.
Trystan Hawkins, director of patient environment at CW+, said: "We are lucky to have this incredible collective of artists just down the road from the hospital and the artworks are a welcome addition to our existing collection."
Ginger Gibbons, vice chairman of Chelsea Arts Club, added: "It is wonderful to be exhibiting this exciting selection of work by members of the Club at Chelsea and Westminster Hospital.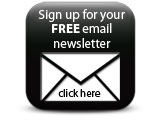 "We admire how CW+ integrates art and design into everyday hospital life, recognising the positive benefit this has on the experience of patients and staff, so we are thrilled to be a part of this."
Companies