Chubb Community Care approved as technology provider by ESPO
Company's range of Technology Enabled Care Solutions (TECS) will be featured in ESPO's Framework 203 Telecare and Telehealth catalogue of products and services
Chubb Community Care, part of Chubb Fire & Security, has been awarded a place on a significant framework agreement with ESPO, a public sector-owned professional buying organisation, to deliver the latest technology-driven care solutions to organisations throughout the UK.
The agreement confirms Chubb as an approved framework supplier, allowing its range of Technology Enabled Care Solutions (TECS) to be featured in ESPO's Framework 203 Telecare and Telehealth catalogue of products and services. Through this framework, Chubb can provide managed services and design commissioned systems for organisations such as local authority establishments, NHS and HSC Bodies, registered charities and registered social landlords.
The framework agreement supports the integration of health and social care services, making it a flexible solution for commissioners compliantly to procure both health and care support for individuals, tailored to their specific requirements.
The framework includes technology, such as Chubb's CareUnity, which can remotely raise the alarm in the event of a call for help, a fall or unusual patterns from monitored chairs and beds. It also covers environmental protection technology, which alerts service users and their carers to hazards including fire, flood, high carbon monoxide levels and extreme temperatures.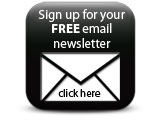 Providing commissioners with easy access to telecare and telehealth technologies is important,' said Jane Blois, category manager at ESPO. 'Chubb's experience in the sector, as well as its diverse range of products helped to ensure its place on the framework agreement.'
Companies