Civica appoints Nick Scholte as health and care advisor
Former chief executive officer of the NHS Business Services Authority will support public sector specialist's health and care team to expand NHS engagement and future strategy
The Civica Group has announced the appointment of Nick Scholte, formerly chief executive officer of the NHS Business Services Authority (NHS BSA), as health and care advisor.
Scholte brings extensive experience within the health sector, latterly in executive positions across the NHS, and has overseen a number of major change initiatives and managing multiple stakeholders.
For the past 11 years, he has held the role of chief executive of the NHS BSA, leading and delivering major programmes of automation, digitisation and data analytics improvements across the service portfolio, alongside delivering substantial operating cost savings.
Prior to his role at NHS BSA, he spent seven years (1999-2006) as chief executive of the Prescription Pricing Authority and, before 1999, was business systems director of the Legal Aid Board.
As the health and care sector faces an ever-changing political landscape and funding outlook, his appointment will help to advance Civica's strategy to deliver greater efficiencies and more-agile ways of working for customers.
Wayne Story, Civica chief executive, said: "I am delighted to welcome Nick Scholte as strategic health and care advisor to the group.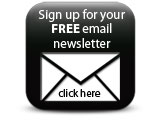 "His extensive experience and health and care industry knowledge will help advance our clear vision and strategy as we continue to expand our position in this ever-changing sector."
Companies