Clinical study of UV Angel reveals >99% reduction in keyboard bioburden
Study published in American Journal of Contamination Control compares the pre- and post-UVC decontamination median CFU values
The computer has become the central hub in patient care work flow in modern hospitals. All charting and patient data are entered into a computer during each patient encounter making it a key vector for pathogen transmissions.
In a 16-month clinical study of UV Angel conducted at Presence Resurrection Medical Center (RMC) in Chicago, IL, and published in the October issue of the American Journal of Infection Control, a total of 203 baseline cultures were obtained within Presence's medical and surgical intensive care units over the course of two months. In-room keyboards and mice were sampled within occupied patient rooms.
Of 203 baseline samples, 193 (95.1%) were positive for bacteria, with a median of 120 colony forming units (CFUs) per keyboard. There were numerous bacteria linked to healthcare-associated infections (HAIs), including Staphylococcus, Streptococcus, Enterococcus, Pseudomonas, Pasteurella, Klebsiella, Acinetobacter and Enterobacter. Of the 193 keyboards, 25 (12.3%) had gram-negative species.
UV Angel automated UV-C lamps were then installed over the same peripherals where the baseline cultures were collected. Of 218 post-installation samples, 205 (94%) were sterile.
Comparison of pre- and post-UV decontamination median CFU values (120 and 0, respectively) revealed a greater than 99% reduction in bacteria. No gram-negative or Clostridium difficile spores were recovered in the post-UVC samples.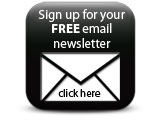 UV Angel, the latest product line from UV Partners,is a pesticide device that is reinventing disinfection. By combining intelligent automation and powerful data, UV Angel is the new standard in preventive disinfection, the company says.