Clock this! Dementia-friendly clocks and signs installed in Scottish hospitals
Equipment aids dementia patients in hospital wards
Dementia-friendly clocks and signs have started to appear on dementia wards in community hospitals across Forth Valley, and adult wards at Forth Valley Royal Hospital.
The large, rectangular clocks bear the day, the date and the month, and are easily recognisable to dementia patients, who sometimes find numbers confusing or difficult to read and can lose track of time.
The clocks will also be accompanied by brightly-painted signs which point the way to showers, toilets, bathrooms, bedrooms and sitting rooms. Each carries a picture which helps people know where to go.
Audrey Melrose, Alzheimer's Scotland nurse consultant for dementia at NHS Forth Valley, said: "It's really important for all patients to feel comfortable in their surroundings. These simple aids are worth their weight in gold."
'Welcome to ward' signs are also being rolled out and, in addition, what are known as 'orientation tents' are being supplied for bedside lockers. The small cards, which sit together in the shape of a tent, make the area easily recognisable.
Up to 82,000 people in Scotland are estimated to have dementia and the number is expected to double over the next 25 years. Already health service staff across NHS Forth Valley are being prepared for the challenges of dementia, which, within the space of a generation could result in a third of all patients being treated in emergency departments and acute wards having some form of the illness.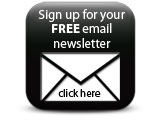 NHS Forth Valley now has 11 specially-trained 'dementia champions' - and a further three in training - to help drive up standards of care for patients and a number of training events have been held to raise awareness among staff across the organisation and ensure better outcomes for patients with dementia.