Combined X-ray and echocardiography system improves SHD procedures
Philips launches EchoNavigator for catheter-based structural heart disease interventions
Royal Philips Electronics has launched a breakthrough technology combining X-ray and echocardiography to enhance catheter-based structural heart disease (SHD) procedures.
The system was unveiled this week at the 2012 Congress of the European Society of Cardiology (ESC) in Munich.
Known as the EchoNavigator, the solution has been developed to address some key challenges faced by clinicians, including improving team communication during complex catheter-based SHD procedures. It will enable medics to perform the procedure efficiently by providing intelligently integrated X-ray and echo images in one view, as well as ease of system navigation, saving valuable time and improving patient care.
"Philips is committed to providing pioneering and innovative solutions to the major challenges the world currently faces in the management of cardiovascular disease," said Eric Silfen, chief medical officer at Philips Healthcare. "This new system will enable clinicians to achieve safer, enhanced patient care and outcomes in some of the most complex disease states and procedures, thereby making a true difference to patients' lives and reducing the significant burden of cardiac disease."
According to the World Health Organization (WHO), cardiovascular disease (CVD) is the world's biggest killer, claiming 17.3 million lives a year. In the European Union it remains the main cause of death, killing more than two million people a year and costing the economy €192billion annually.
"Dynamics in the cardiology field are changing," said Bert van Meurs, general manager of interventional X-ray at Philips Healthcare. "EchoNavigator combines, in a unique way, the strength of both 3D ultrasound and interventional cath labs. It is intended to facilitate SHD procedures by enhancing procedural confidence and by supporting communications within the heart team."
At the conference, Philips also showcased its new AlluraClarity range, the first X-ray system offering image quality equivalent to the Allura Xper generation at a fraction of the dose during coronaryographies.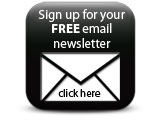 These improvements will not only significantly help improve diagnostic effectiveness, but will also ensure that patients and hospital staff will experience fewer complications from radiation exposure.
Companies