Copper surfaces cut bacterial infection by 97%
Infection Control | Patient Experience
Study carried out at US three hospitals also found 40% reduction in infection risk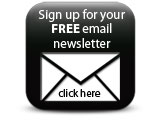 Early results from a comprehensive multi-site clinical trial demonstrated that the use of antimicrobial copper surfaces in intensive care units resulted in a 97% reduction of bacteria that cause hospital acquired infections.

This study, carried out at three hospitals in the US, also found a 40% reduction in the risk of acquiring an infection. The results are to be submitted to the US Environmental Protection Agency for review and approval.

Initial study results were presented at the World Health Organisation's 1st International Conference on Prevention and Infection Control (ICPIC) in Geneva, Switzerland.

In the study, funded by the US Department of Defense, researchers at the Memorial Sloan Kettering Cancer Center in New York, the Medical University of South Carolina (MUSC), and the Ralph H. Johnson VA Medical Center, both in Charleston, replaced commonly touched items, such as bed rails, tray tables, nurse call buttons and IV poles, with antimicrobial copper versions.

Dr Michael Schmidt, professor and vice chairman of Microbiology and Immunology at MUSC, who presented the results at ICPIC, said: "Bacteria present on ICU room surfaces are probably responsible for up to 80% of patient infections, demonstrating how critical it is to keep hospitals clean. The copper objects used in the clinical trial lowered microbial levels and supplemented cleaning protocols."

The US Centres for Disease Control and Prevention (CDC) estimates that in the US, hospital acquired infections kill 100,000 people and cost US$45bn annually.

Independent laboratory testing has demonstrated that when cleaned regularly, antimicrobial copper products kill more than 99.9% of MRSA, VRE, Staphylococcus aureus, Enterobacter aerogenes, Pseudomonas aeruginosa, and E. coli O157:H7 bacteria within two hours of exposure.
Companies