Creavo appoints Andrew Mullen to board of directors
Former operations director takes on new role ahead of commercialisation of portable magnetocardiography device, Corsens
Andrew Mullen
UK medical device company, Creavo Medical Technologies, has appointed its operations director, Andrew Mullen, to its board of directors, a role which will see him lead on research and development (R&D) and regulatory affairs.
Mullen has held the operations director role at Creavo for over a year, where he advised the board on regulatory matters and product development.
He has now been formally appointed to the board in preparation for the company's next regulatory phase, and ahead of commercialisation of its portable magnetocardiography (MCG) device Corsens in the EMEA region.
Steve Parker, chief executive, said: "Andrew's experience and leadership will be vital in ensuring that we rigorously follow our roadmap for the development of Corsens, which involves moving from product development to full-scale manufacturing ahead of commercialisation.
"R&D will be focused on ensuring the device is as user-friendly as possible within its intended emergency department setting, where we see it playing a transformative role in the rule out of acute coronary syndromes."
Mullen added: "I am committed to driving forward the next phase of development.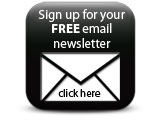 "We will be beginning several clinical studies early next year, which will provide us with crucial data to inform ongoing device improvement."
Companies