Cross Keys Homes chooses Tunstall's Communicall Vi to enhance extra care scheme
Grouped living communications system provides bespoke management and flexibility to support independent living for older people
Cross Keys Homes has partnered with Tunstall to deploy an innovative, scalable communications system as part of its new extra care facility in Peterborough.
The announcement marks the first installation of Tunstall's Communicall Vi, which is designed to enhance care delivery and help residents maintain their independence in a supported living environment.
Due to open in summer 2014, the £9.9m new facility in Coneygree Road will offer retirement and sheltered housing designed to provide older residents with fully-managed, on-site support. The 79-apartment development will feature the Communicall Vi system to make the flagship development fully telecare-enabled.
Commenting on the partnership, Claire Higgins, director of operations at Cross Keys Homes, said: "Peterborough is seeing a continued growth in the city's older population, which means demand for care is set to grow. We were keen to address this by building on our Lifeline community alarm service, which provides residents with 24-hour support from our monitoring centre as well as developing a state-of-the-art extra care scheme that enables people to remain independent in their home for as long as they want to..
"The new extra care scheme will allow us to extend our services further with the provision of accommodation that takes into account the specific needs of each person living there. With Tunstall's Communicall Vi, we have the latest technology available to us, providing a flexible service that offers safety and security for residents and offering managers information that helps them deliver effective, high-quality care as well as a range of preventative services that support great health and well-being."
Cross Keys Homes recently became one of the few housing associations to be fully accredited by the Care Quality Commission (CQC), the regulatory body for all health and social care services in England. This enables the company to operate domiciliary care on site in its own properties and deliver care to the wider population of Peterborough, removing the need for a third party provider. It is also fully TSA (Telecare Services Association) compliant, which means the Lifeline service meets stringent quality and standards criteria.
Communicall Vi is a scalable, cost-effective and feature-rich supported living communication system, with Disability Discrimination Act (DDA) compliant door panels with optional keystroke access control, and an 'I'm OK' function button to support resident independence. The flexible system, which can be configured using an onsite control panel or remotely via the web, offers the latest platform to build upon.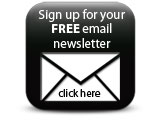 Tony Walker, director of sales operations, said: "Communicall Vi is an ideal platform for Cross Keys Homes' new scheme, as the system has the ability to adapt to residents' changing needs over time to ensure they receive appropriate care, which may not necessarily be long-term. It offers a solution for care providers in housing who are looking to remodel care delivery through the use of assisted living technology, transforming the way they manage and support residents with long-term needs."
Companies