Deadline to enter the 2020 Building Better Healthcare Awards extended
Facilities | Patient Experience | Social Care | Technology
The industry's most credible national healthcare awards celebrates the achievements of those creating positive change within the sector
The Building Better Healthcare Awards and Exhibition is designed to recognise and reward innovation within the healthcare built environment, medical device and technology sectors.
Companies wishing to enter the awards have been granted an additional two weeks to complete their entry, with a new deadline of 31 July.
Categories include Estates and Facilities, Building Class Design, Patient Environment and Technology, plus this year see's the introduction of the special COVID-19 category.
This was introduced to reflect the reactive work people have done in response to the coronavirus pandemic.
Enter Now
Entries must be submitted online via the entry form.
The judges are seeking projects, large and small, that demonstrate a measurable positive impact on the overall experience of patients, staff, and visitors within a healthcare environment.
Entrants must provide a description of the project, images, floor-plans, feedback from users, and how it meets the current demands of health and social care priorities.
Need help creating your entry?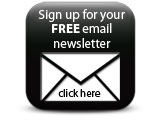 The awards team is available to give you one-on-one guidance throughout the process, email bbhawards@hpcimedia.com or call +44 (0) 207 193 6654 with any questions that you may have.