Definition Flash delivers enhanced cardiac imaging at Freeman Hospital
Hospital one of first to benefit from Stellar Detector technology that virtually eliminates electronic noise
A SOMATOM Definition Flash has been installed at Freeman Hospital
Freeman Hospital, part of the Newcastle upon Tyne Hospitals NHS Foundation Trust, has installed a SOMATOM Definition Flash from Siemens Healthcare.
The hospital is one of the first to benefit from Siemens' Stellar Detector technology that virtually eliminates electronic noise. The Definition Flash has enabled the hospital to deliver enhanced cardiac imaging to patients as part of its role as a regional cardiothoracic centre, in addition to providing enhanced vascular, oncology, urology and paediatric imaging.
The Definition Flash incorporates two X-ray tubes for flash spiral scanning, enabling whole body scanning in less than five seconds while delivering the right dose to the patient - that is the most appropriate dose for that specific patient with regard to the diagnostic image quality required. The system's use of Stellar Detectors featuring TrueSignal Technology enables the Definition Flash to supply ultra-thin slices with high spatial resolution and minimal noise levels.
The iterative reconstruction of images from the Definition Flash's use of SAFIRE technology supports dose reduction and a rapid workflow. Freeman Hospital is also implementing SAFIRE on its existing Definition AS system from Siemens Healthcare to ensure consistency across all CT systems.
"We chose the SOMATOM Definition Flash because with its low dose, rapid scanning and dual energy capabilities, it was the best system for our needs and the needs of our patients," said Graeme Hughes, senior superintendent radiographer and manager at Freeman Hospital.
"The radiographers using the system enjoy its ease of use, while the speed of scanning, enhanced image quality and reduction in dose greatly enhances not only the patient experience but the Trust's CT service as a whole".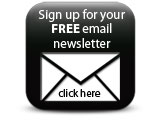 "Freeman Hospital chose the Definition Flash to enable it to deliver excellent cardiac imaging to patients, an important factor given its responsibility as a regional cardiothoracic centre," said Neil Lincoln, northern sales manager at Siemens Healthcare. "The system delivers accurate and fast imaging, while its right dose capabilities ensure patients receive the appropriate dose and diagnostic image quality."