Dementia care home gets the green light
Building and Design | Social Care
Planners approve 64-bed facility in Yate, Bristol
An artist's impression of the new care home in Yate. Image courtesy of Noma Architects
South Gloucestershire Council has approved plans for a 64-bed dementia nursing home next to a Grade II-listed building and park on the edge of Yate in Bristol.
Despite objections from Yate Town Council and 22 local residents, councillors granted permission after hearing the public benefits of the two-storey care home 'far outweighed' the harm to the protected building and surrounding countryside.
A previous application for a 90-bed, three-storey nursing home at the site was rejected in 2018.
And officers said the issues which led to that decision had been overcome because the scale of the proposed new building had been reduced and its location was further away from the historic Rockwood House, which was converted into flats in the 1990s.
Applicant, Kestrel Care Village, said South Gloucestershire was the second-most-undersupplied local authority in the South West for care home beds, with a shortage of 372.
It is hoping to address this with the creation of a two-storey facility with kitchen, laundry room, cinema room, training area and offices, together with associated landscaping, parking and access.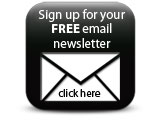 Designed by Noma Architects, the £8m project will have a floor area of around 3,200sq m.
Companies