Dexcom breaks into EMEA markets with new Edinburgh HQ
Diabetes management leader opens office in Scotland on World Diabetes Day
The official opening of Dexcom's EMEA HQ in Edinburgh, Scotland
Dexcom, a leader in continuous glucose monitoring (CGM) for patients with diabetes, has officially opened its EMEA HQ in Edinburgh, Scotland, creating more than 60 new jobs for the region within the next three years.
The office was officially inaugurated by Keith Brown MSP, Cabinet Secretary for the Economy, Jobs and Fair Work, on World Diabetes Day and will support various Dexcom business functions for Europe, the Middle-East and Africa.
The new premises enjoy the support of Scottish Enterprise and serve as the launch pad to distribute Dexcom's suite of Mobile CGM Systems into EMEA markets. These include a CGM sensor that sits just below the skin's surface and is attached to a transmitter that wirelessly transfers real-time glucose levels every five minutes to mobile applications via Bluetooth. The Dexcom G5 Mobile CGM System is the world's first mobile CGM system that is compatible with iOS operating systems.
'We are excited to bring the benefits of our state-of-the-art glucose monitoring solutions to diabetes patients across Europe, Africa and the Middle East, and build our brand and future commercial business from Scotland,' said John Lister, General Manager, EMEA, of Dexcom.
A quarter of a million people are affected by diabetes in Scotland, with 13% living with type 1 diabetes and 87% living with type 2 diabetes.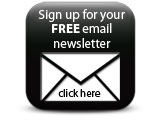 Dexcom operates internationally and is headquartered in San Diego, California.