Digital solution improves quality of care for patients in care homes
Knowledge Transfer Partnership project between the Cass Business School at the University of London and Evalucom Consulting provides solution to monitor quality indicators
A digital system is being developed to monitor the quality of services and the physical environment in care homes.
The solution is being designed as part of a Knowledge Transfer Partnership project between the Cass Business School at the University of London and Evalucom Consulting.
Called CarePulse, it is designed to monitor quality indicators, such as the prevalence of healthcare-acquired infections, to make sure the standard of care provided to patients is high and sustainable.
This will allow the NHS to reduce the risk of infection and therefore cut down unnecessary admissions to hospital.
Led by Professor Neil Maiden and Evalucom chief executive, Michael McHugh; the two-year project, has already seen significant developments.
The team has created a new online web-based system and rolled it out to more than 300 care homes and 80 domiciliary care services, replacing a manual spreadsheet-based version.
So far, CarePulse has resulted in a 15% increase in the number of homes providing complete care data by the required deadline.
The system also includes an automated email system, an internal communication log, and an intranet-like internal database.
By comparison the bespoke system is simple to use and enables data to be recorded more quickly, accurately, and reliably. It also crosschecks and validates important information as it is recorded.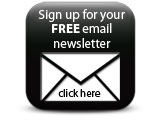 In the coming months the team will focus on making further software developments to the system to reduce the amount of manual intervention needed. This includes the development of interactive and rich data visualisations to help care homes track their performance over time.
Companies