Disabled charity marks topping-out of new care and rehabilitation centre
LOM designs £15m specialist complex for people with complex disabilities and acquired brain injury
An artist's impression of the new Queen Elizabeth Foundation for Disabled People's new Care and Rehabilitation Centre
Queen Elizabeth's Foundation for Disabled People (QEF) has marked the 'topping out' of its new Care and Rehabilitation Centre in Leatherhead, Surrey.
Designed by LOM Architecture and Design, and built by contractor, Buxton; the £15m centre will provide a specialist care service for people with complex disabilities and neuro-rehabilitation for those with an acquired brain injury.
The centre is QEF's largest-ever investment in facilities and its first new-build scheme in the charity's 85-year history.
The topping-out ceremony – celebrating the point where the structure reached its maximum height – took place on 6 June and attendees included QEF's president Corinna, Lady Hamilton of Dalzell DL, as well as staff, residents and supporters.
Set to open in spring 2020, the 4,000sq m specialist centre will provide 48 en-suite bedrooms for people with a wide range of neurological and physical disabilities.
The centre also includes a fully-accessible physiotherapy gym, therapy rooms, and recreation, dining and social spaces, all focused around a communal, landscaped quad.
The development comes as demand for QEF's services grows substantially.
In 2012 the charity supported around 1,000 people, but, by 2018, this number had grown to over 5,000.
The development will feature a state-of-the-art physiotherapy gym
To continue to deliver the highest standard of care, the charity commissioned LOM to develop a site masterplan to bring together QEF's expert, multi-disciplinary residential care teams under one roof.
Through this process, a parcel of unused land was sold for residential development to help fund the new centre.
A contemporary, environmentally-sensitive building; it has been designed to achieve a BREEAM 'Very Good' sustainability rating and features passive ventilation 'chimneys' alongside solar panels on the roof.
A palette incorporating brick, clay tile and timber was carefully conceived to reflect local vernacular architecture and foster a non-institutional feel.
And therapy areas are separated from the residential accommodation in order to create distinct 'rest' and 'work' environments and facilitate outpatient access to therapy accommodation.
Assistive technology will be installed in every bedroom to give residents control over their surroundings.
QEF's new development is located in Surrey and residents benefit from its peaceful, woodland setting and close proximity to local towns.
The building features large expanses of glazing to frame views of the landscape and foster a connection with the natural environment.
Ct is configured around a landscaped quad and a more-private residents' sensory garden at the rear which harmonise with the surrounding landscape.
LOM has also designed the interiors, which are influenced by biophilic principles and bring natural colours, textures and materials into the building.
Richard Hutchinson, director of LOM architecture and design, said: "The new Care and Rehabilitation Centre will be an inspiring and tranquil place for residents and provides essential facilities to enable QEF to deliver exceptional care and neuro-rehabilitation services.
"Our design balances resident's comfort and wellbeing with clinical requirements, and is greatly influenced by the centre's woodland surroundings."
Karen Deacon, QEF's chief executive officer, added: "The development of the new centre is the most-exciting and pioneering change we have ever embarked on.
"LOM's vision will help us to deliver integrated and high-quality services for people with disabilities so they can live life to the full."
The buildings will surround a landscaped quad
The project team
Architect: LOM architecture and design
Contractor: Buxton
Project manager: Capital & Provincial
Cost consultant: Capital & Provincial
Services consultant: Pinnacle ESP
Structural engineer: Conisbee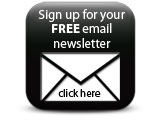 Landscape architect: Outer Space