Disaster recovery solution wins IT firm Supplier of the Year accolade
NHS trust recognises the importance of industry partnerships at supplier awards
Financial savings of £1.8m, a reduction in carbon emissions, and an 18-month return on investment has helped an IT solutions company win the title of Supplier of the Year at Wrightington, Wigan and Leigh NHS Foundation Trust.
The trust presented Proact with the title, together with the award for Best Collaborative Project , at its recent in-house Excellence in Supply Awards ceremony, marking partnerships between the trust and industry.
Proact was singled out for praise following the deployment of a disaster recovery solution.
The need for the technology was first highlighted when there was a fire close to the trust's data centre. A provider of critical patient care, the organisation needed to ensure key services and patient data were readily available to clinicians and administrators in order to deliver a safe and efficient service.
Using enterprise technology based upon the NetApp FlexPod enterprise architecture (VMware, NetApp and Cisco Nexus and UCS), Proact worked to provide a consolidated solution, ensuring high levels of availability, security and performance.
The solution incorporated both a stable primary site with a secondary facility for disaster recovery services to significantly reduce risk, enabling the trust to continue offering safe patient care in the event of a disaster.
Virtualisation was a core component of the architecture, instrumental in delivering flexibility and automated failover of key services when required.
"The local population has regained its confidence in the trust and hospital user and employee morale is boosted due to the flexibility of the virtual environment where virtual machines can be moved when needed without effort or risk" said Garry Harris, head of IT services at the trust.
Through deployment of the system, commercial savings of £1.86m over five years are expected. In addition, using UCS and VMware to reduce the server estate from 200 physical servers to virtual machines, an estimated carbon reduction saving of more than one million kilogrammes of CO2 per year is also forecast. Other cost savings include the elimination of a computer room, including associated power and cooling; and significant service improvements by limiting project delays and failures, and reducing patient and clinical staff dissatisfaction and reputational damage to the trust through bad publicity and press coverage.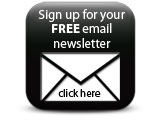 Commenting on the Supplier of the Year accolade, Rob Forster, director of finance at the trust, said: "At a time when the trust is faced with such significant financial challenge, we have to look beyond the organisation for further ideas and ways to increase efficiency and effectiveness. Our supplier base is wide and diverse and we want to use their experience to partner with us and help us achieve our goals."