Dome skylight transforms care home
New roof enhances environment at care home in Mid Glamorgan
When the owner of Brindaavan Care Home in Mid Glamorgan bought the facility in 2014 the day areas were quite fragmented, which meant staff were dotted around the spaces.
The operator wanted to bring these spaces together so called in Tim Worsfold Architects to transform the building.
Worsfold said: "The main area requiring development was an enclosed courtyard with the building running round it on three sides and a leaking glass conservatory.
"The owner wanted to bring together the dayrooms by building a roof over the whole of the courtyard, which then produced a room of about 106sq m. But, being enclosed, they needed to bring more natural light into the middle of this area."
After a period of exhaustive research, and careful consideration, Solardome Industries emerged as the favoured contractor to deliver the vision.
Now the work is complete, the new improved day area has a large flat roof with a 6m-diameter geodesic glass dome right in the middle.
Worsfold said: "When the sun shines it's like being outside. Add to that the actuators for venting and underfloor heating, and the residents are in the perfect constant environment."
One innovation was a coloured LED ring around the base of the dome that lights up and changes colour as it mingles with the ambient light from below. This has a therapeutic effect on residents, many of whom have dementia.
"The second thing it does is work as a brand recognition tool," Worsfold added.
"When it was first installed they had an audience outside. People stopped in the street to admire it."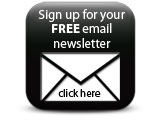 Will Jones, care home manager, said: "The local authority is delighted by the dome and feels it has improved the home environment, and as a result they have part-funded the provision of cutting-edge support and training to further enhance the life experience of the residents."
Companies