Eaton launches new range of lluorescent and LED luminaires
Lighting designed for recessed and surface applications
The new Moduseal 2 range
Eaton has announced the launch of a new recessed and surface lighting product range featuring fluorescent or LED technology as the main light source.
The new Moduseal 2 range provides a complete solution for a diverse range of industries where hygiene and protection are of paramount importance, such as healthcare.
"The Moduseal 2 is a completely-redesigned range that incorporates many new and improved features. One of the most-striking of the range is the elimination of screws within the frame," said Andy Gallacher, product marketing manager at Eaton.
"This allows for a cleaner appearance than before, which is more visually appealing and offers an additional level of hygiene for sterile or clean environments."
The Moduseal 2 range is IP65 dust tight and water jet proof protected from below in a choice of recessed and surface bodies. The luminaires' rear body also features IP54 protection against ingress.
Additionally, the clean minimal lines of the frames allows for a large diffuser area, leading to a greater efficiency. All diffusers are high-performance TPa fire rated for use within emergency exit routes.
Furthermore, the T5 luminaire options in the range are prismatic panel or louvred. The louvred options ensures the Moduseal 2 can be used where video display terminals (VDTs) are installed in the workplace complying with the luminance limits set out in European lighting standard EN12464-1.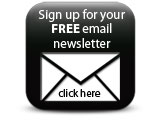 "The luminaires also feature an integrated LED emergency option with three-hour duration, giving a highly-efficient design solution and thus minimising installation points," said Gallacher.