Electronic Document Management System introduced at Sheffield Teaching Hospitals NHS Foundation Trust
Thousands of patient notes to be scanned in move to electronic document management system
A new Electronic Document Management System (EDMS) which is being introduced at Sheffield Teaching Hospitals NHS Foundation Trust will enable thousands of patient notes to be stored electronically, giving clinicians secure access to notes 24 hours a day, 365 days a year.
The change to EDMS will provide a number of benefits for patients and staff. This includes enhanced security, as only staff that need notes will be able to access them; a reduced risk of notes being lost or misfiled; less paper chasing, with instant access to notes 24/7; and access to notes for more than one member of staff simultaneously, meaning that notes being used in one department can still be viewed by staff in another department at the same time.
Trust medical director Dr David Throssell, said: "Patients deserve and expect the best care. If we are to remain one of the leading NHS hospital trusts in the country, we need to move into the digital age. EDMS will mean we can view patient details at any time, and at any location across the trust, immediately."
To facilitate the change to EDMS, existing historical patient notes will be scanned using a phased approach.
The volume of documents that need to be scanned is estimated at one million library files over an eight-year period, an additional 4.6m single attendance or admission files over a four-year period and around 340m images.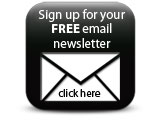 Richard Lancaster, BPO account director at Restore, the supplier of the new system, said: "We are pleased to be working with Sheffield Teaching Hospitals on its Transformation Through Technology programme. Digitising patient records will bring significant benefits to patients and staff and ensure the Trust continues to provide high-quality care in a timely way."
Companies