Energy Performance Contracts – helping hospitals achieve carbon and energy reduction targets
EPCs remain the most-efficient way to reduce carbon emissions at zero upfront cost
The NHS will have to cut carbon emissions by 80% by 2025
With mounting public pressure and increasing legislation placed on healthcare organisations to reduce their carbon footprint, Energy Performance Contracts (EPCs) are fast gaining traction as a viable financial instrument to fund and fast-track large-scale energy improvement projects
EPCs are becoming increasingly appealing as they are sold on the premise of zero upfront cost, and the savings made on energy consumption can be offset by the cost of installing any conservation measures.
"Limited access to funds or expertise can often stifle projects at an early stage, and any mechanism that unlocks the cash reserves to help healthcare organisations meet their efficiency, sustainability and infrastructure targets is massively welcome", explains Mark McLoughlin of Siemens Industries and Markets.
"Energy costs are also forecast to rise over the coming years and anything organisations can do to reduce usage will have a positive impact on finances.
"EPCs are an efficient capital and cashflow tool; preserving valuable capital for core priorities."
During the EPC process, a comprehensive audit of an organisation's power consumption is undertaken to provide the insight to help develop, design, build and, if necessary, finance modernisation projects to cut energy consumption and improve efficiency.
Analytics help to develop a robust business case for the EPC, outlining the conservation measures, costs and quantifiable savings and energy consumption expected.
Energy Performance Contracts help to fund investment in carbon-cutting technologies at no upfront cost
To date Siemens has helped multiple global organisations reduce their carbon emissions and has provided them with the newest technologies and expertise across the entire spectrum of energy management.
Improvements include HVAC and lighting management, renewable or storage energy opportunities, retrofit and upgrade/replacement, smart IoT deployments to energy purchasing strategies, and water efficiency measures.
While mostly found in the public sector, primarily in the healthcare market, EPCs are also deployed in retail, industrial, commercial building, airports and other sectors.
"The UK is already legally bound by the Climate Change Act to reduce emissions by 80% by 2025, and large UK businesses, including the health sector, bear a responsibility to meet some of that ambition.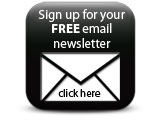 "EPCs will help the environment and deliver world-class sustainable environments built for future generations.
Companies