Every picture tells a story of Braford hospital coffee shop
Artwork signed by former healthcare workers donated to St Luke's Hospital coffee shop
The signed framed cloth has been donated to the coffee shop at St Lukes Hospital
Every picture tells a story and this is particularly evident on the walls of the Welcome Cuppa coffee shop at St Luke's Hospital in Bradford.
Relics of life at the hospital throughout the years are displayed in the establishment, which is located in the grounds of the Little Horton complex.
The latest addition to the café, which is run by the hospital's volunteers, the Friends' of St Luke's, is a large piece of framed cloth which includes the embroidered signatures of around 40 staff who worked at the neighbouring Westwood Hospital during the Second World War.
It was donated by local woman, Pauline Wanley, who found the cloth with her sister, Lizzie Lindstrom, when going through her mother, Connie Betts' possessions following her death last November at the age of 91.
Their mother had served as a nurse at St Luke's after training there in 1940, later working at Calverley Hospital as a senior night sister before retiring from the NHS in 1980.
Pauline, herself recently retired from the Bradford Royal Infirmary, where she worked as a financial accountant, said: "My mum started her training at St Luke's in 1940, but we do not have any recollection of her mentioning that she worked at Westwood Hospital or did any mental health nursing.
"While she was still alive Mum talked about the other piece of framed cloth at the Welcome Cuppa, which included more than 100 signatures of the nurses she trained with at St Luke's in 1940, as in those days it seems that was what they did - I suppose it was their version of an autograph book.
"Unfortunately we've no idea why she had the Westwood cloth in her possession, so it should act as a lesson to everyone out there to remember to ask your relatives about their past while they are still here as once they are gone it is lost forever."
Friends of St Luke's Hospital chairman, Barbara Cawood, has placed the cloth donated by Connie's family in a frame next to the near identical one from St Luke's, which had originally hung in the hospital's old dining room before it was demolished.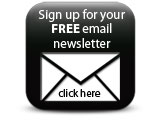 Cawood said: "The café is a little bit of St Luke's history and it is important people have the opportunity of seeing the hospital in its historical context as it has served the city's community well over the years."