Experts sought to inform new design guidance on mental health facilities
Building and Design | Mental Health
Work underway on creation of Health Building Note covering design of medium-secure mental health units
Work is beginning on new design guidance for adult secure mental health units.
Archus is working with NHS Improvement and healthcare planner and technical author, Jennie Gill, chairwoman of the Design in Mental Health Network, to develop the document, HBN 03-04 - Medium Secure Units.
And the team is currently looking for input from those working in the sector.
Gill said: "We want to reach as far as possible to gather people in to consult with us on the guidance.
"We are looking to put together a working group of people involved in, or with an interest in, secure services, be it patients, clinicians, estates personnel, or facilities management support professionals."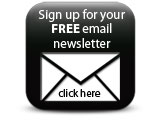 Anyone who can help is asked to email jgill@dimhn.org.