Fareham Community Hospital achieves Dementia Friendly status
Minor building improvements help to improve the lives of patients with dementia
People with dementia can now access services in a building specially geared to meet their needs after Fareham Community Hospital was awarded Dementia Friendly status.
NHS organisations and volunteers have teamed up to make the state-of-the-art hospital easier to use and navigate for dementia patients by making a series of minor changes to the building and its facilities.
The hospital is the first in the Fareham and Gosport Clinical Commissioning Group (CCG) area to achieve Dementia Friendly status, which is awarded by the Alzheimer's Society.
Modifications to the hospital included altering areas such as signage, wayfinding, texture, colour and design considerations. For example, bathroom furniture was changed to provide colour contrasts in order to avoid visual disturbance for patients. Opportunities to make further improvements when facilities need replacing were also identified for areas such as flooring, where existing materials can be confusing and disorientating.
Training and awareness for staff, volunteers and contractors was also crucial to ensure the needs of patients were recognised and catered for.
The implementation project was led by Rachael Samain, a service delivery manager for NHS Property Services, which manages the site on behalf owners Solent Community Solutions and Community Health Partnerships (CHP).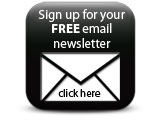 It is now hoped other properties will also gain Dementia Friendly status, including Oak Park Community Hospital in Havant and the Gosport Medical Centre.