Fears faulty monitoring device could lead to insulin overdose
Medical Device Warning issued over home glucose testing kit
A blood glucose monitoring device used by visually-impaired patients is being recalled amid fears false readings could lead to dangerous insulin doses being given.
A medical device alert has been issued over the Clever Chek blood glucose monitoring system
Clever Chek is the subject of a Medical Device Alert issued by the Medicines and Healthcare products Regulatory Agency (MHRA) after it was discovered that it did not alert users when insufficient blood samples had been provided. This means the possibility of falsely low results if test strips are underfilled, and falsely high results if they are overfilled. In turn, this could result in incorrect insulin doses being administered.
Manufactured by TaiDoc Technology Corporation and its European representative, MedNet, the Clever Chek machines are distributed in the UK by B B I Healthcare.
The MHRA warning says all patients using the equipment should be identified and informed of the problems. Alternative devices should also be considered.
The MHRA statement said: "MHRA is investigating this problem as a matter of urgency and may issue further advice."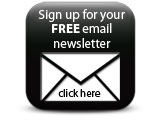 Click here to read the warning.