First Stirling Gold Award for NHS Dementia Care Centre
Roker and Mowbray Dementia Care Centre at Monkwearmouth Hospital in Sunderland has proudly been awarded the Gold Award.
Roker and Mowbray Dementia Care Centre at Monkwearmouth Hospital in Sunderland has proudly been awarded the Gold Award from the world-leading Dementia Services Development Centre (DSDC) at Stirling University. It is the first NHS building to receive such an accolade.
"This unit has achieved truly remarkable levels of dementia friendliness within the constraints of normal NHS mental health requirements. It is without doubt one of the best NHS efforts at dementia friendly design that we have seen. There are a host of little details that all add up to creating a genuinely dementia friendly environment."
Emeritus Professor Mary Marshall, DSDC
Commissioned by Northumberland, Tyne and Wear NHS Foundation Trust (NTW), and designed by Medical Architecture and artist Artstop Studios with Laing O'Rourke, this Assessment and Treatment unit offers short stay inpatient accommodation for 24 people. It consists of two single sex wards set around courtyard gardens, with a range of shared facilities that encourage activity. Great care has been taken to make this specialist hospital environment as welcoming, comfortable and, above all, as homely as possible; to promote independence and minimise anxiety.
Dementia is one of the main causes of disability later in life, ahead of cancer, cardiovascular disease and stroke. There are currently 800,000 people with dementia in the UK, with numbers set to rise to 1.7 million by 2050. Health and social care services are planning to meet this challenge with a new and different class of building designed to cater for the needs of individuals with severely reduced memory and cognitive skills who may also have challenging behaviours as a result of their illness.
Opened in November 2013, the unit was developed as part of the £60million PrIDE Project, to improve mental health care in Sunderland. It aims to become a national Centre of Excellence; to increase the quality of care and treatment currently available to people in the region.
Dementia Care services in Sunderland and South Tyneside were identified as being in need of expansion and development following a series of service reviews provided by NTW. These reviews established a requirement for the re-provision and relocation of Dementia Care assessment and treatment services to a new purpose built centre at Monkwearmouth Hospital that would form part of a specialised Dementia Care campus. The new building sits alongside refurbished inpatient accommodation, day hospital clinics and a session work department for adults and older people, replacing existing accommodation which restricted patient mobility and privacy.
The project team, consisting of carers, facilitators and designers, visited the DSDC for a series of seminars, during the early design phase. All aspects of the design were covered, from the layout of the building to the design and location of signs required at each door. The project team continued to meet every week during the construction stage of the project, to discuss specialist dementia considerations which were included within the centre, building on evidence and best practice design for this patient group. This included interior fit-out items such as using retro advertisement artwork to provoke memory and stimulate discussion between patients and carers.
The critical importance of the internal layout was addressed through the design process, where ward plans were kept as wide and spacious as possible. Not only does this allows staff to effectively observe and engage patients during the night and day but also maximises space for the patient group. The design provides adaptable, open-plan living spaces linked with more intimate, cosy areas for activities and privacy. Each ward is planned around a courtyard giving patients direct and free access to safe and secure gardens.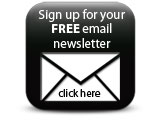 Associate Director at Medical Architecture, Lianne Knotts, said: "We feel very privileged to have designed a bespoke, specialist facility for vulnerable people in our region. Staff have noted already how patients are showing lower levels of anxiety and how calm the unit feels, contributing to their wellbeing. The whole team are delighted that Roker and Mowbray has been won the prestigious Gold Award from the DSDC."
Companies