First aiders warned of potentially faulty defibrillators
Regulator issues Field Safety Notice after battery fault detected on life-saving equipment
A warning has been issued amid fears that a brand of defibrillator specially designed for use in public places could fail due to problems with the batteries.
The Medicines and Healthcare products Regulatory Agency (MHRA) has issued an alert in an effort to identify those using samaritan PAD 300/300P defibrillators manufactured by HeartSine Technologies.
The move comes after two potential faults were identified that could lead to depleted batteries and the device being unavailable for use in the event of a person having a sudden cardiac arrest.
The equipment is commonly used in public places such as shopping centres, railways and dental surgeries and the problem means some defibrillators either turn on or off when not in use, which could drain the battery power. In addition, those models with early versions of the battery management software may misinterpret a low battery voltage, which could turn the defibrillator off.
The notice covers samaritan PAD 300/300P defibrillators
Following the discovery, HeartSine Technologies has issued a global correction notice for samaritan PAD 300/300P defibrillators distributed from August 2004 to December 2010. Serial numbers for devices affected by these issues are 0400000501 to 0700032917 inclusive, 08A00035000 to 10A00070753 inclusive, and 10C00200000 to 10C00210318 inclusive. No other defibrillators are affected.
The company is known to have distributed 1,387 devices with the affected serial numbers in the UK and is issuing affected customers with a reserve battery so that emergency care can be given to patients in the event of a low battery. They are also providing instructions on how the software can be upgraded.
John Wilkinson, the MHRA's director of medical devices, said: "People who are responsible for these public access defibrillators that are in use at shopping centres, railway stations, dental surgeries and other public places need to check the serial numbers and, if they have an affected device, follow the advice in the manufacturer's field safety notice.
"If the defibrillator is part of this corrective action, you can contact the manufacturer HeartSine on +44 02 8 9093 9400 or the MHRA Adverse Incident Centre on 020 3080 7080 or email aic@mhra.gsi.gov.uk.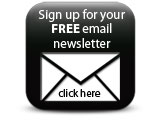 Click here to read the warning.