First fully-functioning virtual call centre for doctors brings AI innovation to healthcare
Doctorcall system designed to better integrate services around the needs of patients
Doctorcall has developed the first fully-functioning virtual call centre for doctors, designed to better integrate services around the needs of patients while eliminating human error and delay.
The system replaces call handlers, fine-tunes communication, and means patients and clients can place calls directly into the system, while able to view important information including ETAs, doctor-tracking, and real-time medical reports.
Patients simply need to log in and see what help is available before logging their case.
The technology is designed to learn from every case it manages and has now successfully handled over 10,000 cases.
Dr Charles Levinson, founder of Doctorcall, said: "We are incredibly proud to have developed a pioneering system that has distilled the knowledge and skill required to run a mobile urgent care service.
"Our aim was to take human error and delay out of the equation and to use experience to enhance performance so we could model the behaviour of the best call handlers to optimise case management.
"Medical innovation is an exciting field, and while AI doctors' offices may not seem the most glamorous; it makes a significant difference to healthcare delivery and we are proud to now be the leaders in it."
Doctorcall's pioneering system delivers the potential for better and more-cost-effective care, with results so far proving transformative – allowing cases to be handled more efficiently than before and delivering significant savings for their clients.
It is capable of remembering detailed specific instructions for thousands of clients and patients.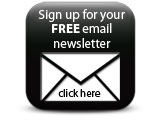 Dr Charles Levinson said: "As the founder of the first visiting doctor service in London; Doctorcall has its roots in innovation and has always strived to be pioneers in the healthcare industry – we hope our new system has been able to capture this ambition."
Companies