Florida firm gains US and Caribbean rights to Sanosil disinfectant
Kills more than 99.99% of surface and airborne pathogens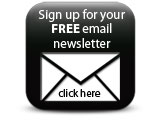 US Hygiene, a US-based environmental products company, has won national and Caribbean distribution rights for Sanosil disinfection solutions.

Sanosil is an EPA registered, anti-microbial disinfectant spray that kills more than 99.99% of surface and airborne pathogens (bacteria, viruses and moulds) in minutes, and does not require wiping. Sanosil provides non-toxic control of germs and the bacteria related to the spread of infectious diseases such as MRSA.

Sanosil spray is a 'Touchless Disinfecting' solution that blends hydrogen peroxide and silver to create a broad-spectrum, safe and eco-friendly solution that does not expose users or the environment to high chemical risks.

US Hygiene is based in Naples, Florida.